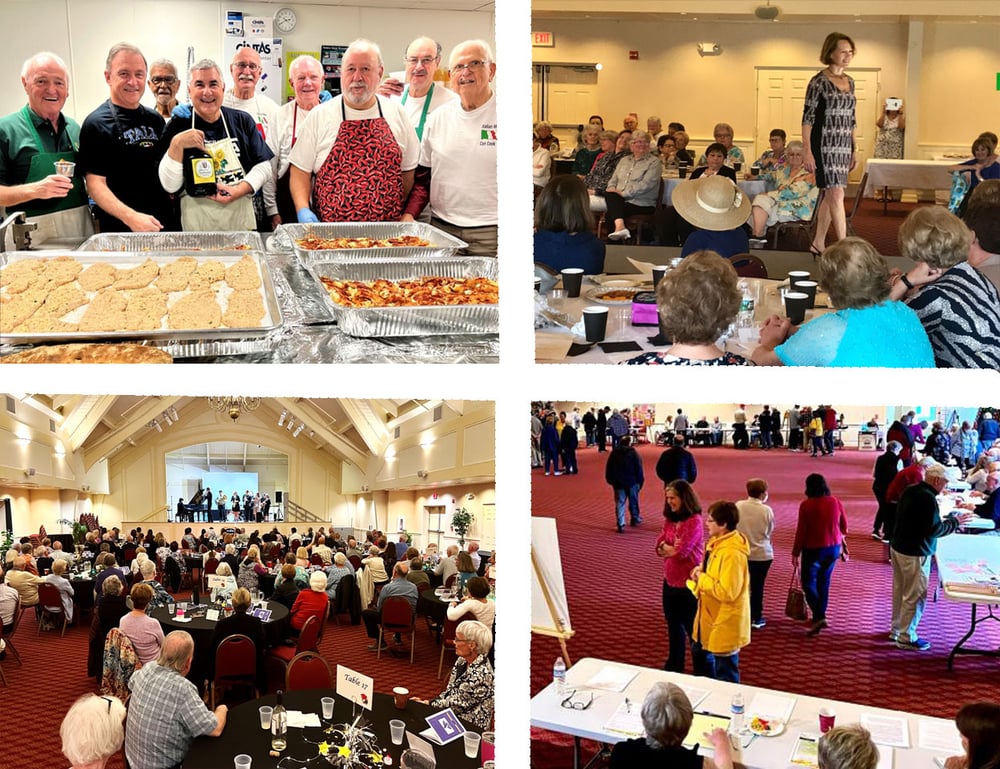 A unique community culture
---
What does Active Adult mean to you? To many at Southport the participation in all the community has to offer is the key,....and Southport offers so much because everyone pitches in. Neighbors and friends make lasting connections in a community built and sustained by its residents. At Southport you are not only buying a home, you are buying into a lifestyle.

Southport is a great place to put your skills to the test. Have a flair for leadership? An elected Board of Governors tackles planning and day-to-day decision-making for the condo association. Like to write? Join one of the communications teams that publish the resident website, monthly newsletter and a literary magazine. Or serve on one of the many committees and clubs that organize Southport sports.

Like to organize? The Social Committee is always looking for people to suggest and run events like the charity Fashion Show, Halloween Ball, Kentucky Derby Party, Italian Night, Holiday Pot Luck Dinner and that queen of all Southport social events, the annual elegantly catered New Year's Eve celebration. They also arrange a variety of trips off property—boat rides, dine-arounds, beach bonfires, as well as shopping, museum and theater trips to Boston, Providence and beyond.

Like to volunteer your time to the community at large? Southport is home to the most generous and creative volunteers on Cape Cod. Our Scholarship Committee raises thousands of dollars each year for Mashpee High School senior scholarships. The Southport Falcons volunteer countless hours to tutor and mentor students in all grades. A committee runs a yearly Giving Tree to benefit needy neighbors resulting in a truly impressive array of gifts to make the holidays brighter, and our Veterans Committee conducts a toy drive for the children at nearby Joint Base Cape Cod. Others work on town committees or volunteer at their place of worship, and civic associations.